At Omtro, we endeavour to push the limits and manufacturing boundaries to design truly groundbreaking products. With our Industrial design services, we utilise the best materials, mechanisms and finishes, we are able to create products that function seamlessly.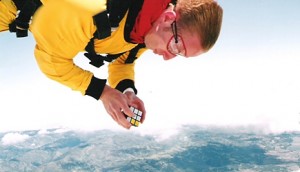 We often refer to the concept stage as the product birth. This is the stage where we propose innovative product design solutions to meet your brief – presented in a variety of different media from traditional hand drawn sketches to 3D digital representations. These are often enhanced using the latest CAD modelling and photo-realistic rendering software.
This helps us to get a feel for the product and identifies any aesthetic or mechanical issues that ultimately lead to an outline of product parameters. This stage is critical in gaining valuable feedback from both users and clients and allows us to make any design tweaks right from the onset.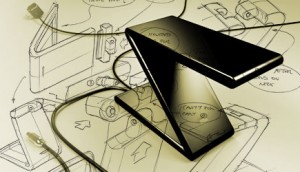 Once a concept has been approved, the next stage of our industrial design service is to provide a detailed brief which outlines factors critical to the design and includes any constraints or considerations. Whether we are designing a consumer or industrial product, understanding its user, environment and any external influences all contribute to the product design specification outline (PDS).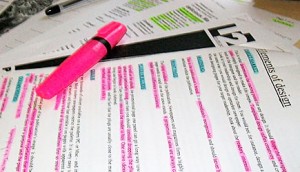 PDS (Product Design Specification)
A PDS is a statement of what your product is intended to do. Its aim is to ensure that the subsequent design and development meets the needs of the user or intended application.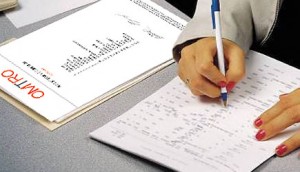 Using the parameters outlined in the PDS, we are able to focus the design and engineer the product in 2D and 3D to ensure all the design criteria is met. CAD data is then supplied for initial sign off. Once the design data is approved, we move onto prototyping which is where we can really see the product come to life and the fun really begins!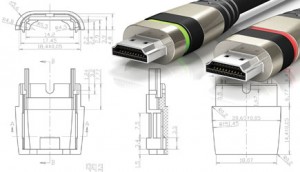 The next phase of our product development service is prototyping. Rapid prototyping technologies give a geometrical freedom that no other processes do and we may employ any number of techniques to achieve the results you need. With the ability to prototype in virtually any material, the only limit to what we can make is your imagination!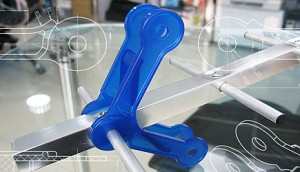 CNC allows us to produce machined parts and prototypes very quickly with no tooling or set up costs in virtually any material. CNC automated milling and turning transforms CAD data to complex shapes, being an ideal choice for applications requiring a high tolerance. With over 30 state of the art CNC machines having a capacity of 1800*900*450mm per item, we can produce accurate and realistic models that are a true representation of the final product.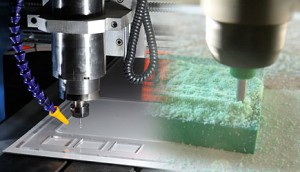 SLA is a rapid prototyping process that creates a model from 3D data using a process known as stereolithogrphy. Our SLA machines utilise the most advanced laser technologies allowing us to produce parts one layer at a time with high accuracy and excellent surface finish up to 450*450*350mm per item. The most common material we use is a photosensitive resin which, when cured, is very similar to ABS.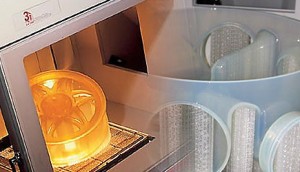 SLS is another form of rapid prototyping which works in a very similar manner to SLA but uses a powder material instead of a resin. Working from 3D CAD data, the machine builds layers using a laser which selectively sinters and fuses plastic or metallic powder layer by layer until the part is complete. Depending on the application, we can use any number of materials with excellent mechanical and thermal properties to produce parts up to 300*300*600mm. This is an ideal method for fit/function parts or parts that are required to be tested physically.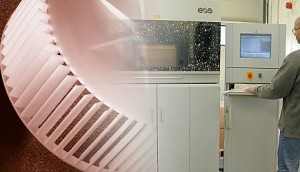 Using the part produced via CNC, SLA or SLS, we create a master mould which allows us to produce a silicon rubber mould. This is used with a vacuum casting to produce accurate duplicates of the original with a high degree of tolerance up to 1000*800*800mm in size. We are able to re-produce parts in a number of materials, colours and finishes, making this process ideal for low volume runs.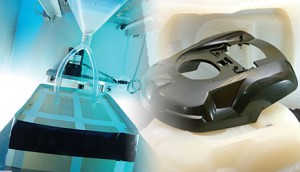 Traditional hand sculpting and model making techniques are often used when intricate visual detail, form and finishing is required. Our expert craftsmen are able to replicate drawings with amazing accuracy making this an ideal method for presenting a new product or design.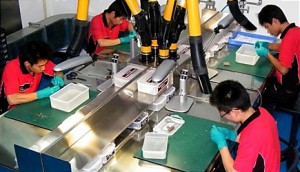 With advanced anti-static spray rooms, spray booths, ovens and UV machines, we are able to meet even the most demanding colouring and finish requirements. We also offer metal plating, anodizing, rubberising, silk screening and pad printing, all under one roof.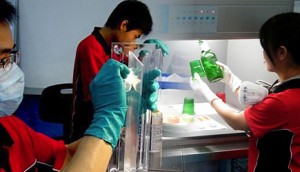 About Products Manufactured in China
With an exceptionally fast turnaround from approval of final engineering drawings to seeing fully assembled and packaged products, manufacturing in China has never been easier. Working with ISO approved factories that focus on strict quality management, we are able to offer turnkey ODM and OEM production from low to high volume runs for a huge range of industries.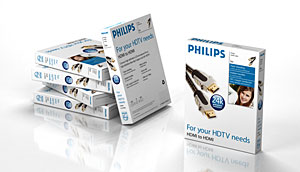 Our mould workshop is equipped with advanced high speed CNC machines, high precision wire cutting machines, gun drilling machines, fitting machines and high precision optical measurement machines. For prototype or low volume production tooling, we would traditionally use a softer tool steel like P20 or 7075 aluminium. For larger production runs, often with multiple cavities, a harder NAK80 or H13 would be used.
With injection moulding machines ranging from 80 to 500 tonnes, we are able to produce high tolerance parts for a wide range of industries from consumer to medical and industrial to automotive. With specialist material suppliers throughout Asia and Europe, we are able to mould to exact material specification with rapid turnaround and stringent quality control procedures.
Whether you are looking to mould parts with us or export tools for your own in-house moulding, we offer full 3D mould design to European, American and Asian standards.
ISO 9001: 2000 certificate authorized by UKAS.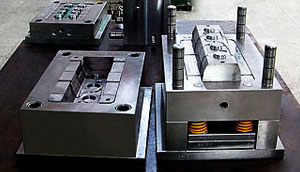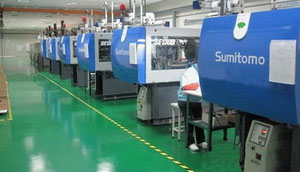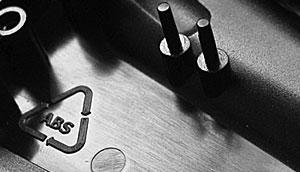 Often referred to as 2-shot moulding, this process allows another material to be encapsulated in a plastic moulding offering added strength, functionality or visual impact to your product. Although more commonly used for threaded brass inserts, we can tailor this process to offer a range of manual and automated solutions bespoke to your application.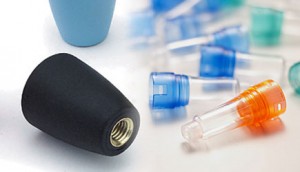 Automated colour matched spray painting, chroming, EMI / RFI shielding, rubberising and printing facilities ensure that we can achieve any finish or surface characteristic you require. If it's a specific texture that you require, this can be achieved directly onto the tool, offering both selective and total coverage options.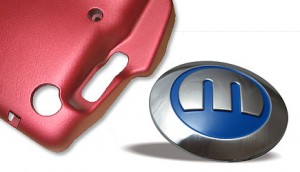 Manual surface mount & PTH assembly for prototypes
Fully automated surface mount technology (SMT) and through hole PCBA
High accuracy BGA placement
Automated PCB optical inspection (AOI)
X-ray inspection and conformal coating
RoHS analyser
Temperature / humidity cyclic chamber
Functionality testing (bespoke solutions)
Total procurement and kitting service
Compound potting
Low to high volume runs
Automated process control
ISO9001, ISO14000 and TS16949 certification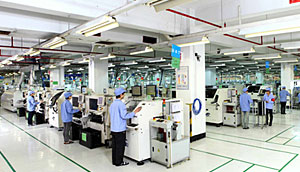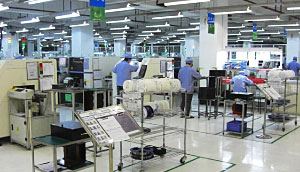 We provide you with industry leading inspection, verification, testing and certification services which enables you to operate in a more sustainable manner by improving quality and productivity, reducing risk, verifying compliance and increasing speed to market.
From electrical testing to water ingress protection, we work with local and international test bodies, universities and specialists to guarantee that the products we produce meet the highest quality, safety and compliance.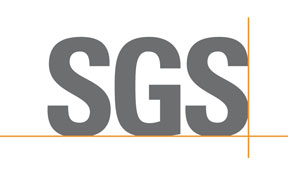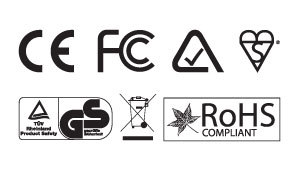 From ultrasonic welding of casings to automated connector assemblies, we have tackled a wide range of complex product assembly requirements. Working directly with Chinese factories allows us to customise and streamline the entire process, reducing costs and time to market.
Whether you have an existing packaging solution or are looking for something new, we have worked with most types of packaging including blister packs, printed bags and fluted boxes to name a few. Whatever the packaging type you choose, you can always rest assured that the products we send will reach you in perfect condition, whether by air or sea.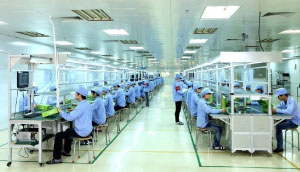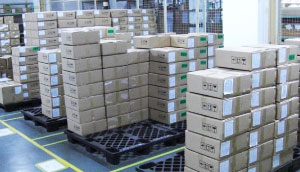 The Omtro team has managed direct manufacturing of finished products, components and parts for a wide range of European based companies wanting to use the advantages of manufacturing in China. With both internal and external quality control management, we ensure quality parts are delivered where they need to be and when they need to be there. If it's an existing part you would like a quote for, a new design or a new venture you have an idea for, let Omtro take care of your business in China.